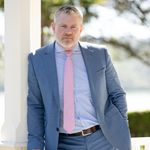 Contact
Properties listed by Brent Allan
"HE JUST CARES"
Brent was referred to me through family as he had sold their home. They said that he took them through a process which included doing a number of things to the property to obtain a premium. He said to them if you do this this and this they would get x amount of dollars. They followed his advice and they did. Brent did the same with me and he exceeded my expectation of price. One thing about Brent is that he genuinely cares about his customers, he's not a shark.
- Mandy C
---
"FOR AN AGENT TO BE IN CONTACT WITH US AT 10.30 p.m. ON A SUNDAY! HE'S A WORKER"
I met Brent through a mutual friend. We have since used him to sell a couple of our properties and found him to be extremely straight up and down which we like. He just told us how it is and went out of his way to keep us informed. For an agent to be ringing us at 10.30 p.m. on a Sunday night! He's a bloody hard worker and just went the extra mile for us. We always tell people to use him and they do.
- Campbell & Mary S
---
"Energy to burn"
Our daughter said to use Brent as he was this high energy guy and really good to deal with. He did a great job and we were wrapped with the sale price. Hes not some old fuddy duddy agent.
- Shona C
---
"I have sold lots of homes in my time and Brent is one of the best to deal with as an agent"
We have bought and sold a lot of homes in our time and Brent is amongst the best tagents we have ever dealt with. He was super helpful and managed the process so that anything that required to be done with other builders etc he managed for me. He was just so good and really helpful. I have sold and bought with Brent and I tell everyone who is thinking of selling to get in contact with him. He just helps to make things a lot easier.
- Elaine O
---
"Brents on point"
He was high energy and helped with everything. He was always there when I needed him as selling our family home was quite emotional. He traffic jammed the street at our open homes, he was so on point with his marketing and the offers we got! My family was with me when we went over the offers and I just couldn't believe it. He exceeded my expectations.
- Dee F
---